Other websites I have contributed to include:

I have also contributed blog posts and articles to these sites, but the links are now broken.

NurseTogether.com

Fortis.edu

NursingLink.com

ParamedictoRN.org

Suite101.com

Nursing@About.com
***********************************************

Here's an interview I did with EP Lab Digest. And another with NursingDegreeGuide, and I contributed to their article on dealing with on-the-job stress.

*******************************************


An avid sports fan and the ever-constant team Nurse/team Mom for sports teams, my kids grew up involved in athletics. Concussions are such a big issue these days, we need to raise awareness. A few years ago gave some advice to the American Coaching Academy about safety issues.


Elizabeth Scala interviewed me in 2015 for her
Your Next Shift
podcast. It was a lot of fun and she is an amazing person! Please listen and leave feedback for Elizabeth
on iTunes
. She has some great interviews in the can already and more to come.

I also contributed a chapter entitled "Rants and Raves" to an anthology from Kaplan Publishing. The anthology,
Reflections on Doctors
, was published in September 2008.

Recently I contributed to
You Can Become a Professional Nurse
by Nicole M. Brown, MSN, RN, Nurse Educator. You can find my contributions in Chapters 12, 25, and 27. The book is available on Amazon.com.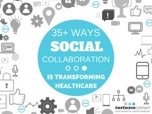 I also contributed to the Ebook from
Next Wave Connect
,
35 Ways Social Collaboration is Transforming Healthcare
( see pg 39).
You can also view the Google Hangout discussion on You Tube with…


This was a fun interview (Podcast) with Patricia Laramee RN.
Kathy Quan on Home Care and Hospice Nursing (Episode #5)
Nursing Assistant Podcast
Kathy Quan from The Nursing Site discusses home care and hospice nursing, her journey from dancing to nursing, and her current role as a quality assurance nurse, blogger, and author of seven books.

Season 1 Episode 10 of
The Not Just Nursing Show
with Cara Sevier RN was another fun experiment with a great hostess. She usually had guests is it in her studio, but we did this one via Skype — learning as we went along.

BestNursingDegree.com
interviews Kathy Quan, RN, BSN, PHN, founder of the Nursing Site. In the video, she talks about her experiences in nursing and what nursing students should know about the field.

I always try to keep busy… I also contributed two stories to the Ebook available from Nursing@Simmons,
Nurses Stories: My Defining Moment
.
See pages 15-18.